Hobart
Brickies
Hobart, Indiana
Head Coach: Bob Glover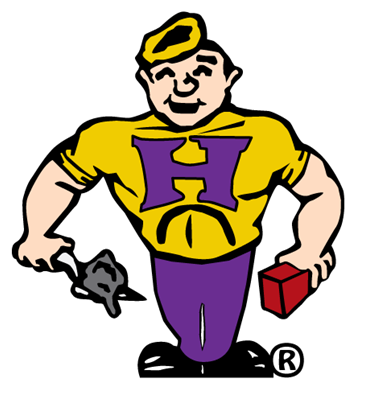 Coach Glover on his 2019 team:
Hobart returns six starters and three of their top four pitchers from a team that was 20-9 and finished last season ranked #21 in Prep Baseball Report's Indiana Class 4A poll. The Brickies have a talented group of young players who already have significant Varsity experience.  Hobart looks to build off a 2018 season that included several major victories over most of the best programs in Northern Indiana.
Hobart figures to enjoy the benefits of significant experience and continuity throughout their infield, and at the front of their pitching rotation.  Carried by a talented group of 2020 players, the Brickies figure to remain one of the top teams in the state of Indiana over the next few years.

Winning Tradition
Sectional Champions:  1967, 1977, 1983, 1989, 1993, 2014

Regional Champions:  1989

Conference Champions:  1988, 1989

Key Players
Matthew Benton (2020, RHP/IN).  7-1, 1.38 ERA, 61 IN, 60 K/30 BB.   .341 BA, .521 OBP, 27 R, 20 RBI, 4 2B, 2 3B, 13 SB.  
Tyler Schultz (2020, RHP/IN).  2-1, 1 SV, 2.28 ERA, 27.2 IN, 20 K/20 BB.  .400 BA, .412 OBP, 21 R, 22 RBI, 7 2B, 1 3B, 16 SB.
Benny Guevara (2020, RHP/IN).  3-2, 3.69 ERA, 36 IN, 27 K/10 BB.  .310 BA, .416 OBP, 23 R, 21 RBI, 9 2B, 1 HR, 18 SB.
Ryan Earp (2019, OF/1B).  .321 BA, .449 OBP, 20 R, 20 RBI, 6 2B, 2 3B, 6 SB.
Jaden Deel (2021, C).  .292 BA, .420 OBP, 18 R, 11 RBI, 1 2B, 5 SB.
Austen Kunkle (2020, RHP/1B).  Injured in 2018

College Commits
Mike Bolton – Purdue

Benji Brokemond – Miami OH

Danny Doligale – Illinois

Marquis Jackson – Oklahoma

Kendall Pettis – Oklahoma 

Jack Payton – Louisville