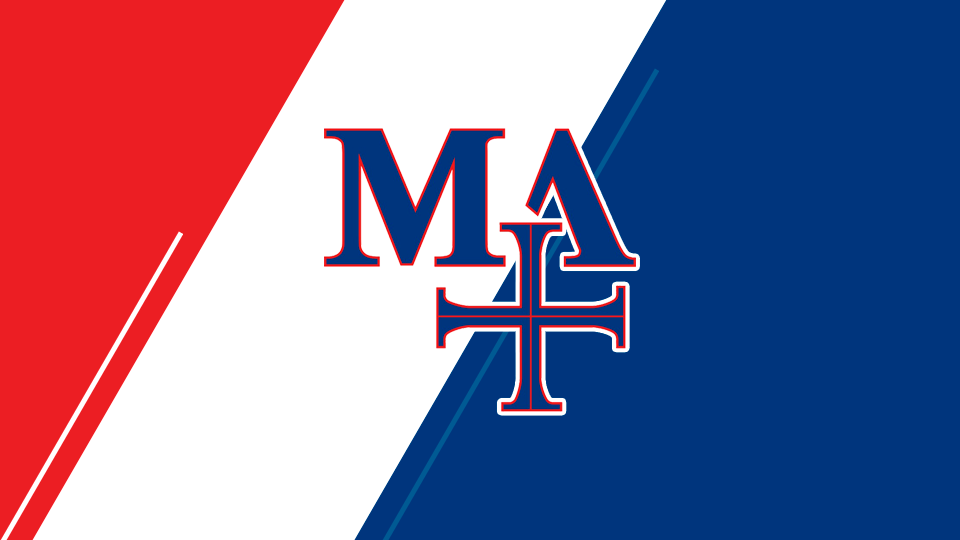 Aurora, Illinois
Mascot: Cadets
Head Coach: Frank Chapman
Won 7 Illinois 3A regional titles in the last 10 years
2017 won first 3A sectional and super-sectional titles and made program's first trip to the state finals, finished 3rd
Won five straight (2011-2015) Suburban Christian Conference titles before moving into the historic and talent rich Chicago Catholic League in 2016.
Three pitchers have been drafted and played professionally in last 5 years, Matt Milroy, 2013 10th Miami Marlins – Connor Riley, 2017 8th Rd. Anaheim Angels – Alex Troop, 2017 9th Rd. Washington Nationals.
Chase Stanke, C – All-State
Stats: .317 AVG, 33 H, 10 2B, 4 HR, 24 RBI, 27 R
Brandon McPherson, RHP/OF – All-State
Stats: .333 AVG, 34 H, 5 2B, HR, 14 RBI, 16 R, 55.2 IP, 7-2 W/L, 79 K, 1.132 ERA
Jack Molenhouse, INF
Stats: .420 AVG, .545 OBP, 29 H, 15 HBP, 20 RBI, 21 R
Bryce Burton, OF
Stats: .321 AVG, 35 H, 7 2B, 16 RBI, 18 R
Dillon Di Iorio, 1B
Stats: .333 AVG, .553 OBP, 21 R
Eric Lundell, RHP
Stats: 53.1 IP, 5-3 W/L, 44 K, 3.589 ERA
Nick Talarico, RHP/INF
Stats: 17 IP, 1-0, 19K, 2.059 ERA, .261 AVG, 14 RBI, 14 R
Chase Stanke '18 – University of Minnesota, signed
Bryce Burton '18 – Rock Valley College (JUCO), signed
Jack Molenhouse '18 – St. Norbert College, signed
Brandon McPherson '18 – Weighing multiple D1 baseball/football offers
Coach Chapman on his 2018 team:
"Marmion Academy is coming off a historic 2017 season in which they made their first trip to the IHSA state finals, finishing in 3 rd place and with a final record of 23-16. The Cadets are led by four-year starters Chase Stanke, catcher committed to Minnesota, and RHP/OF Brandon McPherson. The expectation this year is to make the state finals and finishing at the top of the talent rich and deep Chicago Catholic League. The starting rotation will again be a strength, but expanded contribution from several seniors and the development of the junior class will be key to another deep postseason run. The Cadets also return five of the six hitters in the lineup that paced the offense from a year ago.
Participating Teams